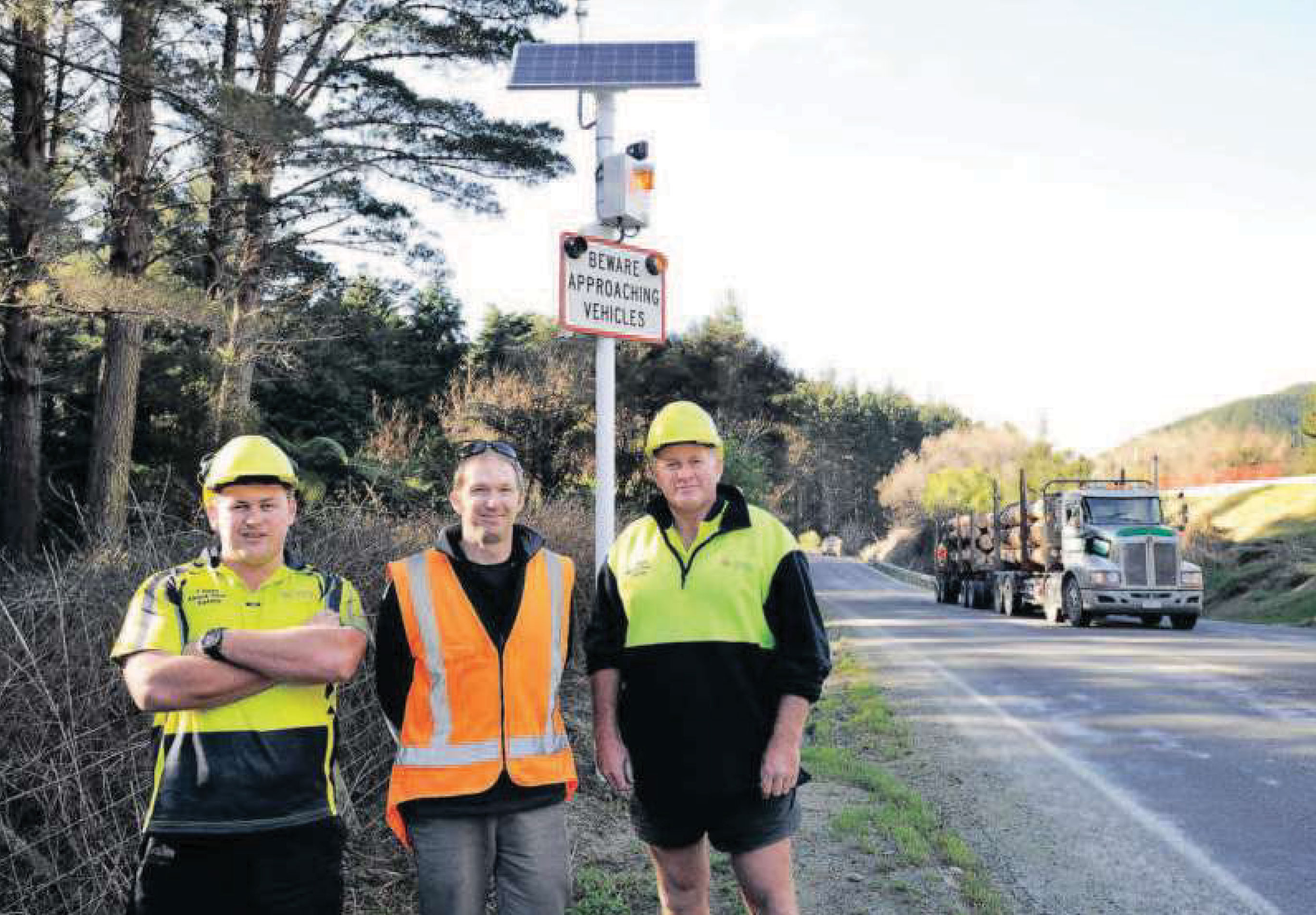 Used their smarts to bridge problem
by Sophie Rishworth  |  The Gisborne Herald
The "smartest smart signs in the district" are up on State Highway 2 to make a dangerous intersection safer.
Interactive signs have been installed at the intersection of Wharerata Road and Maraetaha Road half an hour south of Gisborne.
Aratu Forests Limited recently started harvesting Kopua Forest off SH2, a process that will take eight to 10 years.
In planning for the harvest, the existing entry to Maraetaha Road was known to be "inherently unsafe" for log truck drivers and motorists travelling past the intersection, said Aratu Forests harvesting manager Andy Costello.
Maraetaha Road is a public road that accesses the forest. Mr Costello said the solution was to bypass the intersection with a bridge and put up the "smartest smart signs in the district".